Sepatu Air Jordan Berkolaborasi Dengan Rapper J Balvin
J Balvin Unveils Upcoming Nike Air Jordan 1 Collaboration
Columbia superstar J Balvin akhirnya mengeluarkan sepatu kolaborasi pertama dia dengan menggunakan siluet Air Jordan 1. Kemarin J Balvin memberikan teaser melalui  Instagram kalau sepatu ini dipakai pada saat Super Bowl LIV half time show.
J Balvin memberikan sebuah statement yang terdapat dalam caption nya seperti ini, "I'm Latino and proud, but don't put us in a box, we are global. Tonight at the Super Bowl, I will reveal my Jordan 1 x J Balvin collaboration."
Postingan J Balvin pada 2 hari lalu memang sempat membuat gempar dunia sneaker karna postingan teaser kolaborasi dia yang pertama dengan Air Jordan.
Details And Materials
Bisa dilihat sekilas bahwa materials yang digunakan dalam kolaborasi ini adalah canvas yang di tie-dye dimana pola yang dipotong "unfinished" pada upper memberikan kesan "wild".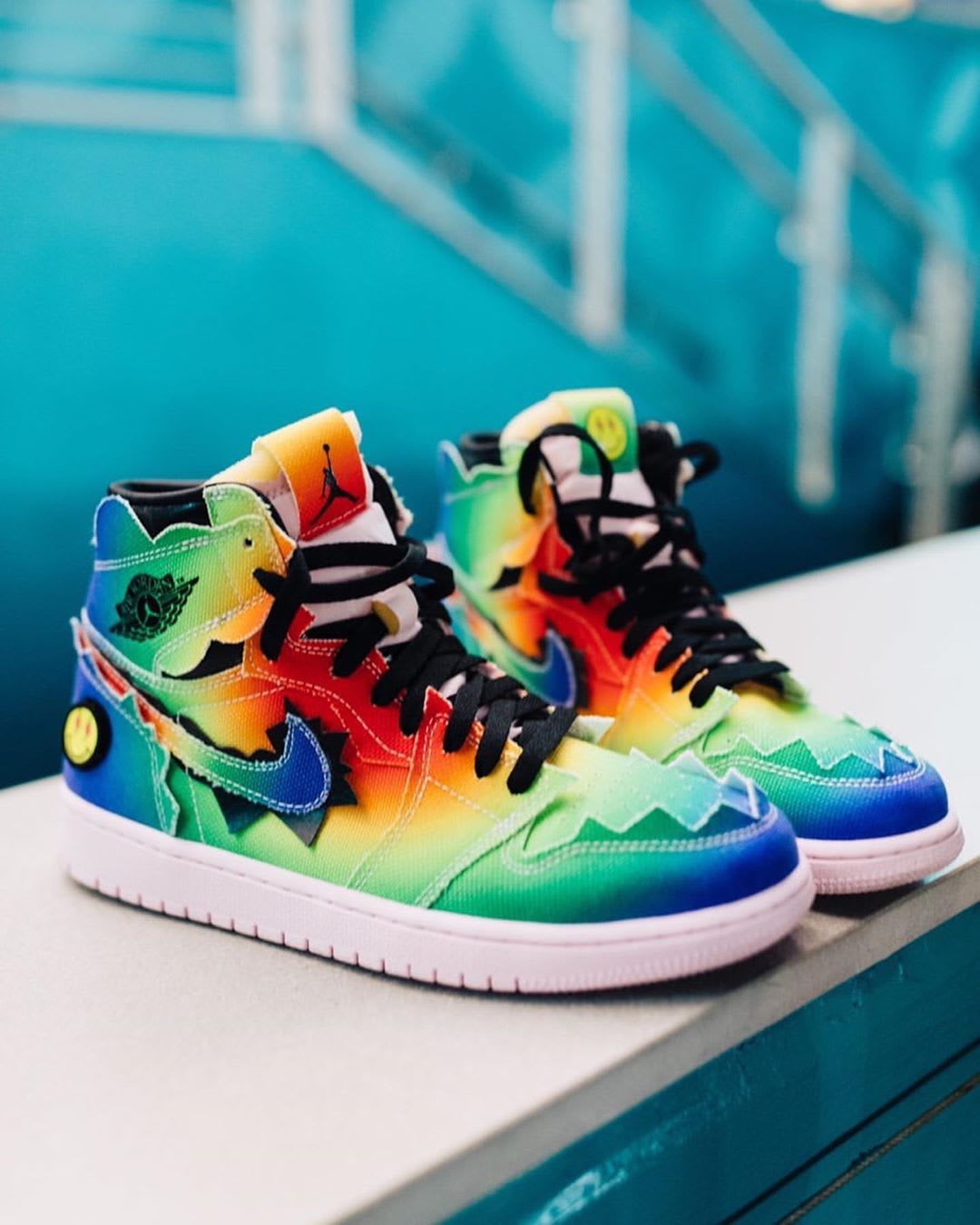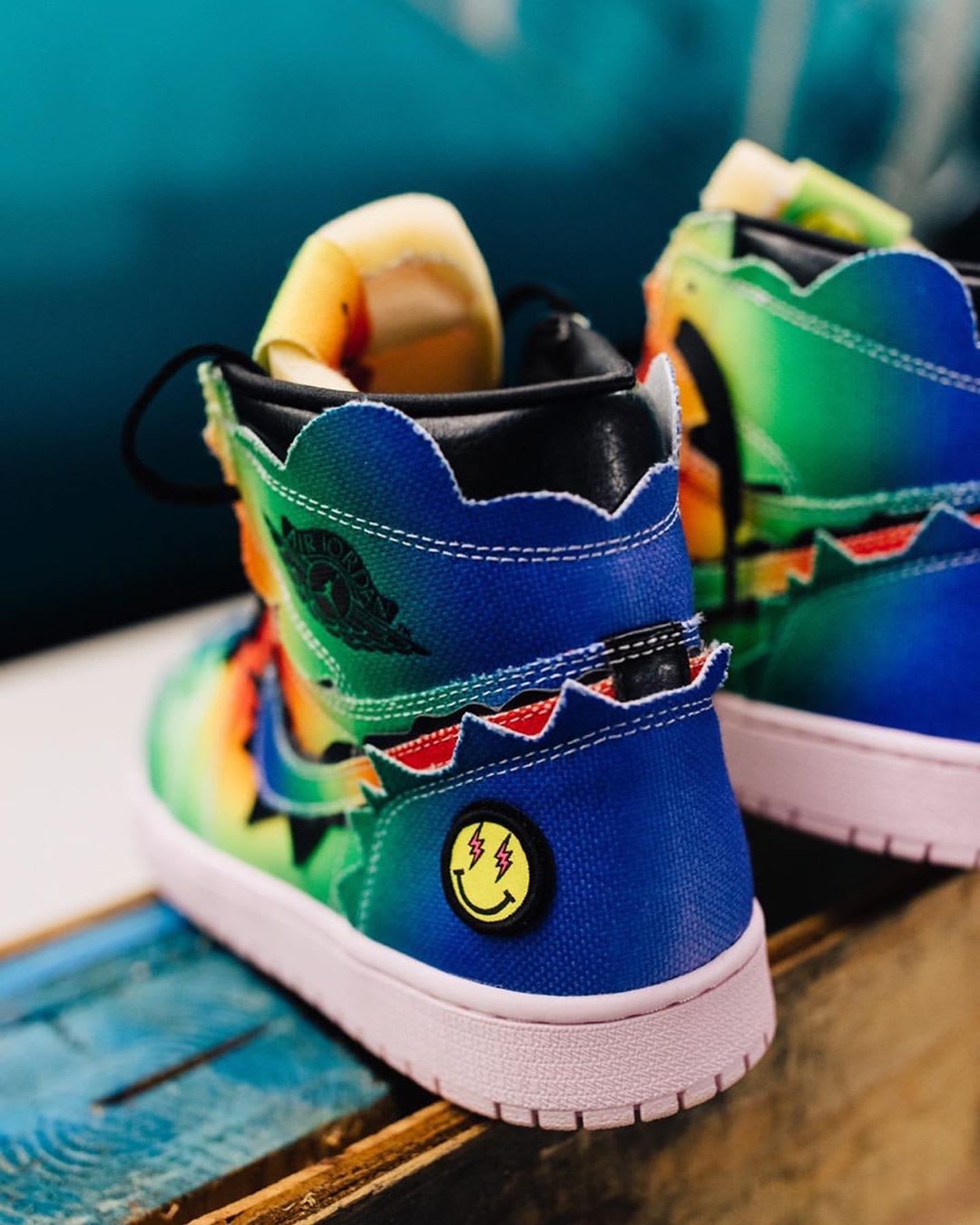 J Balvin menggunakan signature smiley face logo yang disematkan pada bagian tongue dan pada bagian heelback sepatu ini.
Sepatu ini memang sangat colorful dan sangat sesuai dengan personal dari sang empunya sendiri J Blavin, rapper yang suka berpakaian mencolok ini memang suka memberikan sesuatu yang "popping" setiap manggung.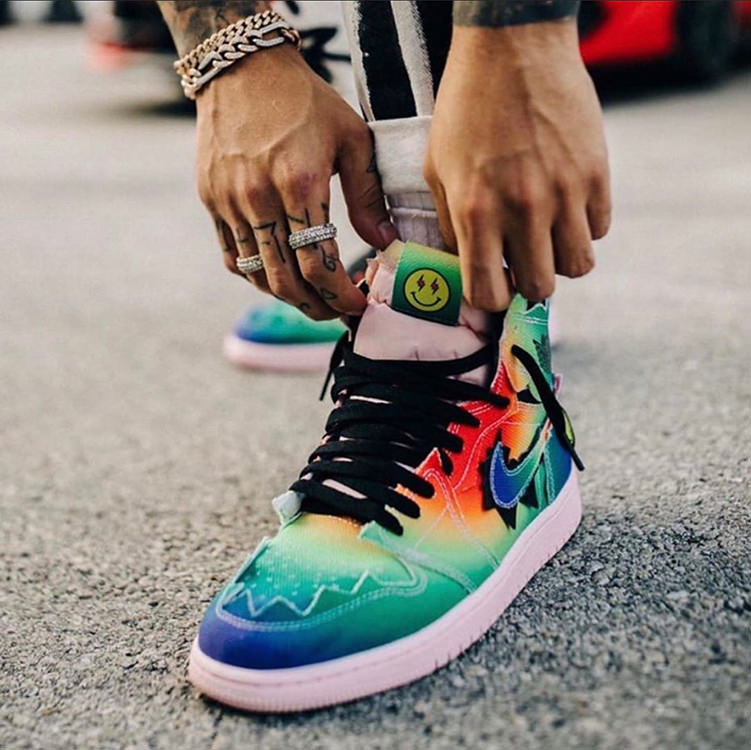 Sepatu yang sepertinya akan rilis dengan sangat limited ini belum mendapatkan tanggal dan bulan yang pasti.
Tie-dye effect yang terdapat pada bagian upper, unfinished effect tongue yang dibiarkan terbuka begitu saja begitu juga dengan velcro smiley face patch pada bagian heelback.
Mari berharap bahwa sepatu ini rilis worldwide dengan stock yang mudah-mudahan banyak, dengan antusias sepatu yang sangat tinggi ini memungkinkan harga resell dari sepatu ini akan sangat tinggi.
Memang butuh keberanian untuk memakai sepatu ini karna warna sepatu yang sangat colorful ini.
Ready to cop or no?